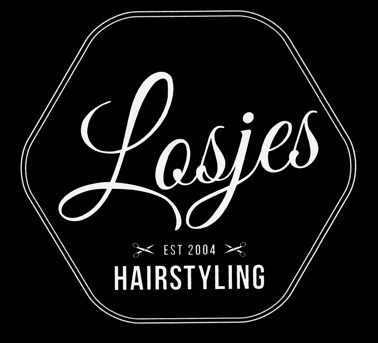 Voor het maken van een afspraak kan je ons bellen op 030-2334167, of klik op onderstaande link om online een afspraak te maken:
ONLINE AFSPRAAK MAKEN

•

LOSJES IS LOOKING FOR YOU!

Losjes Hairstyling is looking for all-round hairstylist/junior stylist m/v/*

Losjes Hairstyling, the trendy hair salon in the nicest area of Utrecht, is looking for an all-round hairstylist/junior stylist.
Losjes is a concept in Utrecht and surroundings: a contemporary, distinctive salon in a living room atmosphere with sustainable products by Davines, where attention for the customer is central.

Are you a (junior) stylist and do you want to bring your skills to a higher technical and creative level for a bright future as a fashion stylist? Do you have a feeling for trends, can you empathize with the client and do you like it to make someone look even more beautiful? Then Losjes is looking for you!

Losjes offers a pleasant working atmosphere, coaching, training and a unique opportunity to develop yourself further.

English speakers are also invited to apply!
Did you become enthusiastic and do you recognize yourself in the job description?
For more info, call 06-53557808 and/or send your CV with a motivation letter to Tom@Losjes.nl.

•

Losjes Hairstyling zoekt allround hairstylist/junior stylist m/v/*

Losjes Hairstyling, de trendy kapsalon in de leukste buurt van Utrecht, is op zoek naar een allround hairstylist/junior stylist.

Losjes is een begrip in Utrecht en omstreken: een eigentijdse, onderscheidende salon in huiskamersfeer met sustainable producten van Davines, waar aandacht voor de klant centraal staat.

Ben je (junior) stylist en wil je je skills naar een technisch en creatief hoger niveau brengen voor een mooie toekomst als fashion hairstylist? Heb je gevoel voor trends, kun je je goed inleven in de klant en vind je het leuk om iemand nog mooier naar buiten te laten gaan? Dan zoekt Losjes jou!

Losjes biedt een fijne werksfeer, coaching, training en een unieke kans om je verder te ontwikkelen.

Ben je enthousiast geworden en herken je jezelf in de functieomschrijving? Stuur dan je CV met motivatiebrief naar Tom@Losjes.nl en/of bel voor meer info naar 06-53557808.

•

• PRIJZEN •
knippen: € 49,-
kleuren: vanaf € 47,-

• OPENINGSTIJDEN •
maandag: 9.40 - 19.00
dinsdag: 9.40 - 19.00
woensdag: 9.40 - 19.00
donderdag: 9.40 - 21.00
vrijdag: 9.40 - 19.00
zaterdag: 9.40 - 17.00

• ADRES •
Twijnstraat 73
3511 ZJ Utrecht
030 - 2334167

Je vindt ons ook op Facebook.



sustainable products

•

(Photoshoot@Losjes)